If you use iTunes and worry about the missing Album Artwork and tracks' details then here's a simple tutorial to help you get those missing details to make your iTunes more attractive and easy to manage due to tracks details and related info.
Follow these easy steps to get album artwork, and other info for your music files (unknown artists and unknown music info) without any software or any program installations (100% safe):
1. Open iTunes and select the song which you will be going to get the unknown artwork or song info (Artist, name, Album name, etc.)
Right-click it, then click on "Get Info".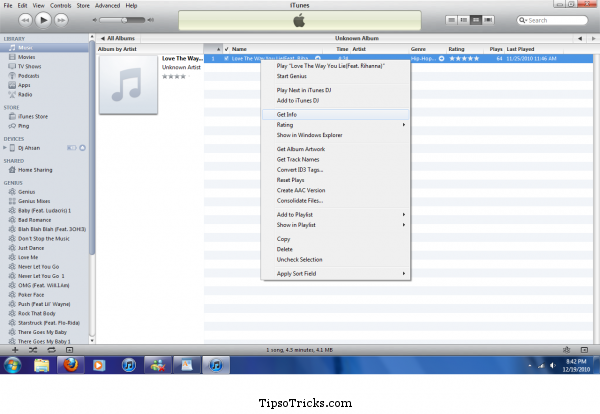 3. Then, Click on "Info" tab.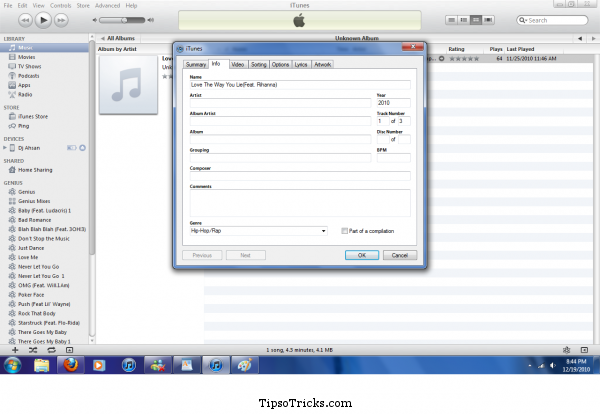 4. On a web browser, open: http://www.wikipedia.org/ and write the name of the song.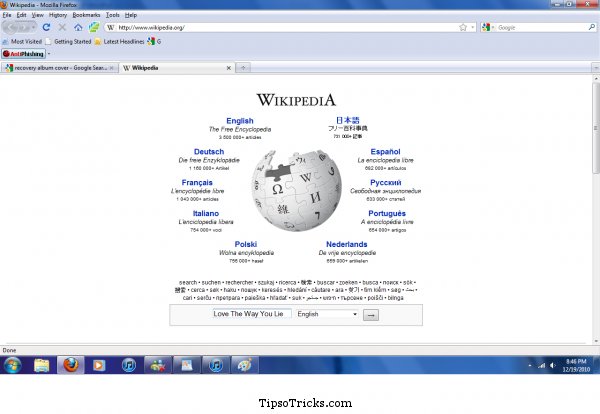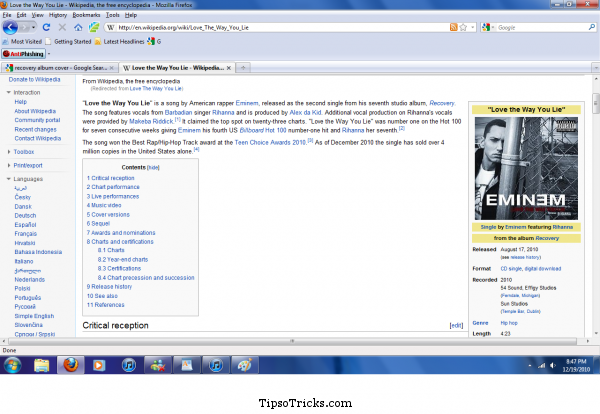 After Wikipedia loads the song information, copy and paste the name of the Artist, And other album info from the info box shown at right side of the wikipedia page.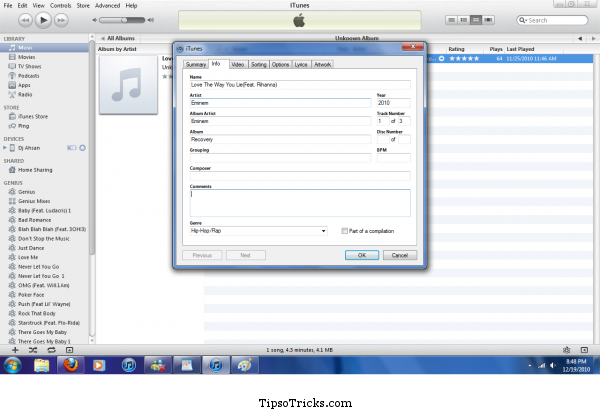 5. For Album Artwork, go to the Wikipedia webpage again in which you have searched for the song's info and right-click on the song Artwork, and copy the picture.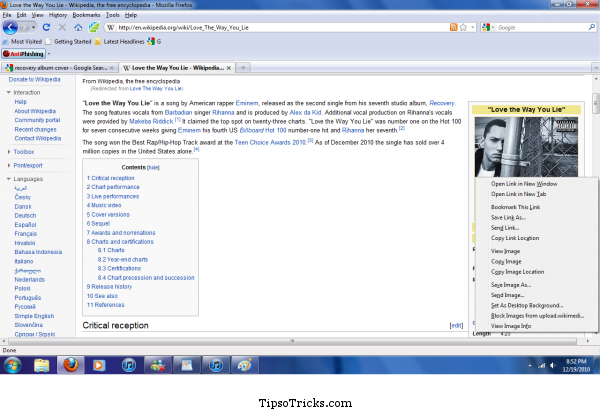 6. In iTunes, Click on "Artwork" on the Song's "Get Info" option.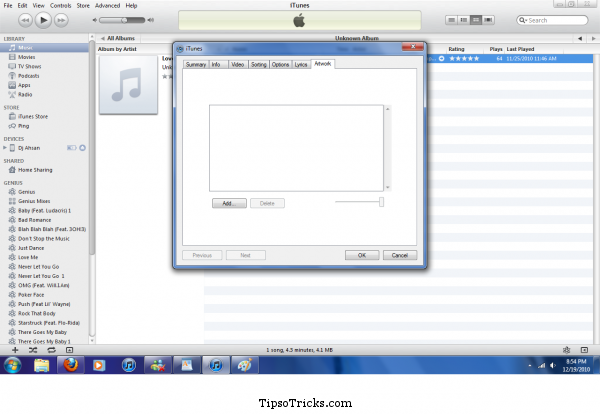 7.  And Paste the Song's artwork which you have copied from Wikipedia and click OK to close the song's properties.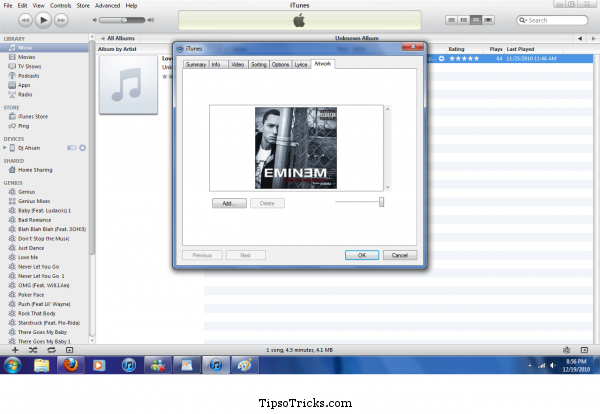 That's it! The simple way, to get Album and Music artwork and other info without any software installation.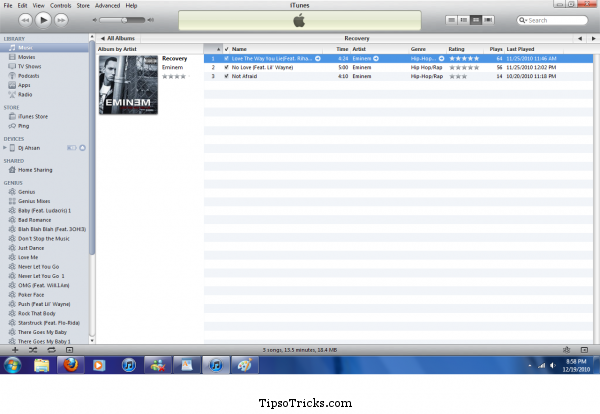 You can repeat  the steps for all your music files with missing information in your iTunes. See how cool it looks when every track inside contains album art and artist's details: